Business
Before buying the shares of a company, check whether it is cheap or expensive, it will always be in profit.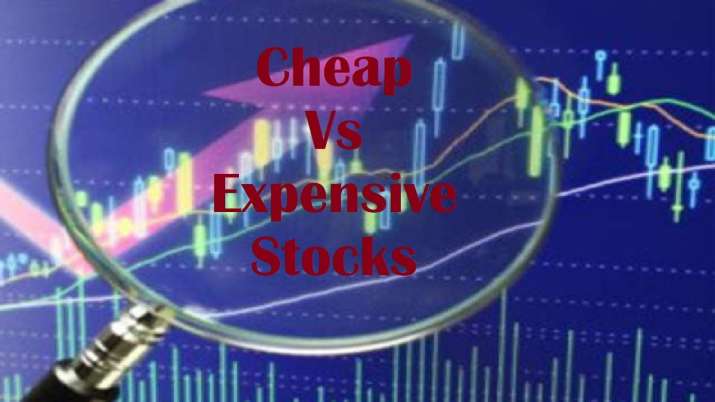 New Delhi, Anish Kumar Singh. After starting your investment journey with mutual funds, there comes a time when you want to buy shares as an investment and keep them for the long term. In such a situation, many people get stuck in penny stocks. Penny stocks are those stocks whose price is less than Rs 50 per share. New investors buy these penny stocks considering them cheap. Since these types of stocks have high volatility and many of them are not even fundamentally strong, new investors make huge losses by engaging in these penny stocks. Let us know what to do to avoid such pitfalls.
Put your mind like buying vegetables in taking shares
Generally, new investors find stocks of Rs 50 more attractive than Rs 500, they look cheap. This could be a big mistake of those investors. You can understand this with an example. You go to the vegetable market. There you are getting potato 50 rupees a kg, and parwal 60 rupees a kg. Which would you consider cheaper? Those who do not go to the vegetable market, they will find potatoes cheaper here in potatoes and parwal, but in reality, parwal is cheaper than potatoes here. Usually, the price of potato remains around Rs 30 per kg in the retail market, provided there is no major shortfall in its supply, or its demand has not suddenly increased due to some unforeseen reason. Whereas Parwal is easily available in Delhi-NCR in its season for 15 to 20 rupees per pav. That is, the Intrinsic Value of the parwal here (which we can also call Molai Bhav in common parlance) is equal to or near its current price. That is, usually no customer will ask the shopkeeper to reduce the price. This means that the customer knows that the parwal is selling at the right price. And he takes parwal according to his own accord. But the customer will go to the seller of potatoes at Rs 50 per kg and ask him to reduce the price. That is, that customer knows the intrinsic value of the potato. Which is just too much. From this example you must have understood that parwal is cheaper than potato here. If you know this, then you can also choose the good stock by applying the same formula.
Intrinsic value will tell whether the stock is cheap or expensive
Simply put, the way you usually do molai in buying vegetables. That is, to reduce the price of vegetables, the shopkeeper is asked, the same kind of work is of intrinsic value in the language of investment. It is known to a great extent whether the stock is cheap or expensive. If the current price of the share is more than the intrinsic value, then the share is expensive, and if it is less then the share is worth buying (you must have understood this from the above example). You do not even need to calculate the intrinsic value. You can look it up by searching Google or visiting a site like Ticker Tape to see it. Let's go through the first stage of understanding Intrinsic Value to find out the cheap stock, now it is the turn of the second stage.
Knowing the PE Ratio, choose a cheap stock
This is called Price Upon Earning Ratio. To put in simple language, how much money you have to invest to earn 1 rupee from a stock, it is known from the PE Ratio. The lower the PE of a stock, the more correct it is considered. Let us understand with an example, suppose you have two big companies in the same sector in your list. Both the companies are generating good returns. If the PE of one company is high and that of the other, then you should focus on the company whose PE is low at first glance. Generally a PE of 20 or less is considered good. But for some emerging stocks, this ratio may be too high. By the way, there are three more important ratios which we use in the selection of good stocks. PB ratio, Current ratio and Debt to Equity ratio..which we will learn later.
The stock which is good is not necessarily cheap now
Let me give you a great example of this. A friend of mine liked the stock of D-Mart very much (this share is mentioned only as an example, do not consider it as any kind of recommendation) Usually we hear that invest in the same stock about which you know Which is the product you use. This is fine too. In the FMCG sector, the products of HUL and ITC are not used in whose house. But what to say if its products are found cheaper than the market price. A friend of mine came to me and said, brother, goods are available cheap in D-Mart. There is a huge crowd of people. Goods are sold out of hand. This company will make great profit. So why not take its shares, then the suggestion is that right now this share cannot be taken for investment. There are two reasons for this. The first reason is its current price is more than its intrinsic value. That is, it is present at a much higher rate than what it should be worth to buy (as of the day of writing this news) and secondly, its PE Ratio is also higher than the PE of the sector. It currently has PE:187. That is, to earn one rupee from this stock, you have to invest Rs 187. Yes, you can do one thing, keep buying this stock every 1.5 or 2 percent fall. Or wait for some big deep correction. In which your favorite stock should come around its Intrinsic Value, or its PE ratio should come around the ratio of its sector. In this way, you can choose a good stock by understanding some important things. And you can always keep your portfolio green with the best stocks from different sectors, as well as generate good money in the future.
(Author India TV I am working as Senior Editor.
Latest Business News
function loadFacebookScript(){
!function (f, b, e, v, n, t, s) {
if (f.fbq)
return;
n = f.fbq = function () {
n.callMethod ? n.callMethod.apply(n, arguments) : n.queue.push(arguments);
};
if (!f._fbq)
f._fbq = n;
n.push = n;
n.loaded = !0;
n.version = '2.0';
n.queue = [];
t = b.createElement(e);
t.async = !0;
t.src = v;
s = b.getElementsByTagName(e)[0];
s.parentNode.insertBefore(t, s);
}(window, document, 'script', '//connect.facebook.net/en_US/fbevents.js');
fbq('init', '1684841475119151');
fbq('track', "PageView");
}
window.addEventListener('load', (event) => {
setTimeout(function(){
loadFacebookScript();
}, 7000);
});
,