Uncategorized
Banks will be closed for 12 days in September, check here complete list of bank holidays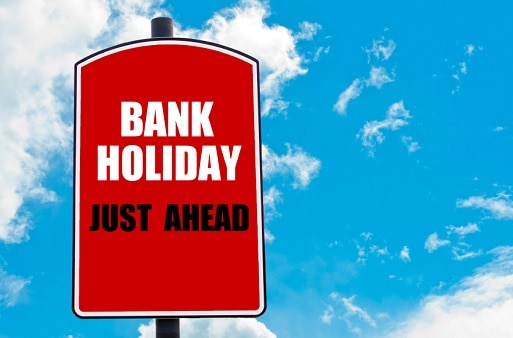 [ad_1]
Bank Holidays: Compared to the previous months, this time you can easily deal with your bank related works without any haste. According to the holiday calendar list of the Reserve Bank of India (RBI), banks will be closed for very few days in September and you will get a lot of time to settle your bank work. According to the official list of RBI, banks will be closed for seven days in the month of September. Also, there will be a total of 12 days holiday in banks in September including four Sundays and second and fourth Saturdays.
RBI has scheduled a bank holiday in the month of September under the category of 'Holiday under Negotiable Instruments Act'. These seven days include holidays according to different states, religious events and festivals. Also, it is important to note that RBI's Bank Holiday List is not applicable for all the banks in the country, except for the weekend holidays. Which means, if there is a holiday in one bank, it is not necessary that there will be a holiday in other banks too.
ganesh chaturthi holiday will be on 10 september
September 5, ie Sunday, will be the first bank holiday. The official holidays of RBI will start on 8th September except weekends. Banks will remain closed on this day in Guwahati on account of Shrimant Sankardev Tithi. Whereas the last bank holiday will fall on September 21. Banks in Kochi and Thiruvananthapuram will remain closed on this day on Sree Narayana Guru Samadhi Day. After this, due to the fourth Saturday on 25 September and Sunday on 26 September, banks across the country will remain closed.
RBI Bank Holiday in September 2021 as per full list of
September 5 – Sunday
September 8 – Shrimant Sankardev Tithi (Guwahati)
9 September – Teej (Haritalika) – (Gangtok)
10 September – Ganesh Chaturthi / Samvatsari (Chaturthi Lighting) / Vinayakar Chaturthi / Varsiddhi Vinayak Vrat – (Ahmedabad, Belapur, Bangalore, Bhubaneswar, Chennai, Hyderabad, Mumbai, Nagpur, Panaji)
11 September – 2nd Saturday / Ganesh Chaturthi (2nd day) – (Panaji)
12 September – Sunday
17 September – Karma Puja – (Ranchi)
September 19 – Sunday
20 September – Indrajatra – (Gangtok)
September 21 – Sree Narayana Guru Samadhi Day – (Kochi and Thiruvananthapuram)
September 25 – Fourth Saturday
26 September – Sunday
read also
Coronavirus Today: 46 thousand 759 new cases of corona were registered in the country in the last 24 hours, 509 died
Conflict over CM post: Baghel invites Rahul to come to the state as Chief Minister
.

[ad_2]