Sports
Azizullah Fazli returns as chairman of Afghanistan Cricket Board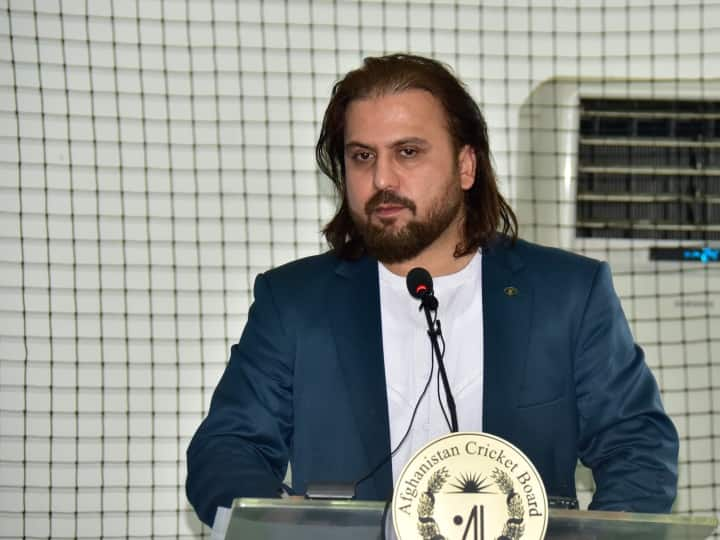 ACB New Chairman: A week after the Taliban's occupation of Afghanistan, a major reshuffle has been made in the Afghanistan Cricket Board (ACB) on Sunday. Azizullah Fazli has been re-appointed as the chairman of ACB. Azizullah has previously served as the chairman of the ACB from September 2018 to July 2019. After becoming the ACB chairman, the first challenge before Azizullah will be to take the Afghanistan cricket team safely to Sri Lanka. Where he has to play a three-match ODI series against Pakistan from 3 September.
ACB said in its tweet yesterday, "Azizullah Fazli, former Chairman of ACB, has been re-appointed to this position by the Board. He will work on the leadership of ACB and the team's policy for the upcoming tournament." Let us tell you that after Afghanistan's poor performance in the ODI Cricket World Cup in the year 2019, Azizullah Fazli was removed from the ACB chairman's pad.
Afghanistan team ready to play in T20 World Cup – ACB
Due to the current situation in Afghanistan, there was a question mark about the cricket team playing in the upcoming T20 World Cup. However, the ACB has clarified that the Afghanistan cricket team is fully prepared to participate in the T20 World Cup. Hekmat Hasan, media manager of the Afghanistan cricket team, also told that there is no doubt about participating in the T20 World Cup. Also, for its preparations, we are going to play many series in the next few days.
read also
In support of 'The Wall' Rahul Dravid, this former Pakistan captain said a big thing, know what he said?
Caste Based Census: CM Nitish Kumar in Delhi, will meet PM Narendra Modi with delegation today
.