Sports
Avani created history in Paralympics, became the first woman to win gold, know her success story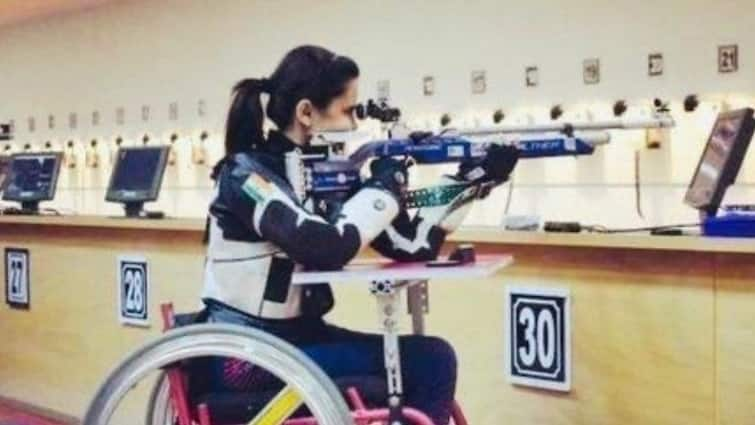 India's shooter Avani Lakhara has created history in the Tokyo Paralympics. He has captured the gold medal in 10m air rifle shooting. Along with winning the gold medal, Avani also made a Paralympic record of 249.6. Prime Minister Narendra Modi himself spoke to him on the phone about this achievement of Avani and congratulated her for this achievement.
Father's freshly made champion
Avni, who created history by winning the gold medal in shooting in Paralympics, had a lot of ups and downs in her life. In 2012, at the age of 10, Avni was the victim of a major car accident. He suffered a spinal cord injury in this car accident. After the treatment, Avni had to take the support of a wheel chair. In this difficult time, Avni's father did not let her down and in the year 2015, he brought Avni to the shooting and archery range.
Avni tried her hand in both the sports but she liked shooting more. Abhinav Bindra, who won the Olympic gold medal, also played an important role in changing Avni's life. In fact, Avni read Abhinav Bindra's autobiography A Shot at History, after which her life changed and she decided to proceed with the shooting.
PM Modi and President congratulated Avni
After creating history by winning gold in Paralympics of Avani Lakhara, His Excellency President Ram Nath Kovind congratulated the country. Congratulating by tweeting, he said that another daughter has made India proud. Best wishes to the first woman of India Avani Lakhara who won gold in Paralympics. It is because of your diligence that our tricolor has been hoisted at the top of the podium today.
At the same time, while congratulating Avni, Prime Minister Modi tweeted that the phenomenal performance Avani Lekhara. It was possible because of your hardworking nature and passion for shooting. Congratulations on winning the gold. This is indeed a special moment for Indian sports. best wishes for your future endeavours
Read also:
Avani Lekhara Wins Gold: India's Para Shooter Avani Lekhara Creates History, Wins Gold With Paralympic Record
Yogesh Kathuniya Wins Silver: Yogesh Kathuniya won the silver medal in the F56 event of discus throw.
.