Business
Amazon has decided to remove Patni Group from its platform, a big reason has come to the fore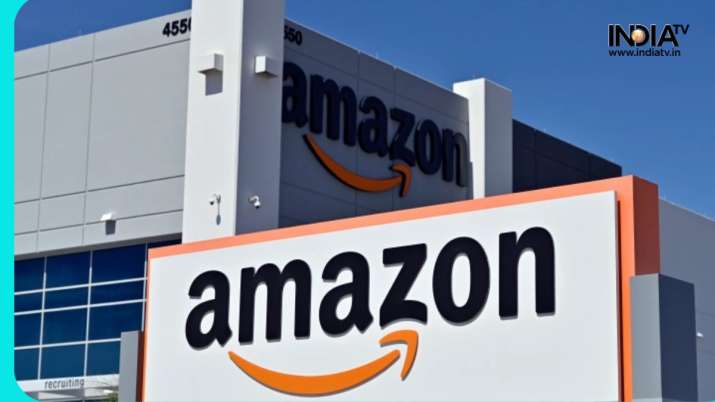 Amazon Patni Group: Zodiac Wealth, a company owned by e-commerce giant Amazon India and its joint venture partner Patni Group, has decided to delist Appario Retail as a seller on its online platform. In a joint statement issued on Monday, Apario was informed of the removal of Apario from the Amazon platform's online seller list.
This decision was taken due to conflict of interest
This decision has been taken to eliminate any possibility of conflict of interest. In fact, Apario is a wholly-owned subsidiary of Frontijo. On the other hand, Frontizo is a joint venture company of Amazon India and Zodiac Wealth Management, a company owned by the Patni Group. According to the statement, Amazon and Zodiac Wealth Management have agreed to upgrade their joint venture Frontizo Business Services.
Both the partners have decided to delist Appario Retail Pvt Ltd, a wholly owned entity of Frontizo, from Amazon's platform for the next 12 months. Apario has been one of the leading sellers on Amazon's platform. Apario's work grew rapidly, especially after NR Narayana Murthy and Amazon's joint venture CloudTel spun off the business. "Both partners will continue to explore new business opportunities to enhance their online presence," the statement said.
68 percent of customers from smaller cities were involved in the Amazon Great Indian Festival sale
E-commerce major Amazon saw the biggest day of Prime sign-ups (1.9x higher than last year) in the first 36 hours of the Amazon Great Indian Festival sale with 68 percent coming from Tier 2 and 3 cities in India. The company said in a statement that more than 50 crore Indians had access to cash back and EMI offers on Amazon.in, with 50 percent more customers opting for EMI or pay later during the festive sale compared to last year.
Latest Business News
function loadFacebookScript(){
!function (f, b, e, v, n, t, s) {
if (f.fbq)
return;
n = f.fbq = function () {
n.callMethod ? n.callMethod.apply(n, arguments) : n.queue.push(arguments);
};
if (!f._fbq)
f._fbq = n;
n.push = n;
n.loaded = !0;
n.version = '2.0';
n.queue = [];
t = b.createElement(e);
t.async = !0;
t.src = v;
s = b.getElementsByTagName(e)[0];
s.parentNode.insertBefore(t, s);
}(window, document, 'script', '//connect.facebook.net/en_US/fbevents.js');
fbq('init', '1684841475119151');
fbq('track', "PageView");
}
window.addEventListener('load', (event) => {
setTimeout(function(){
loadFacebookScript();
}, 7000);
});
,