Sports
Aim to qualify directly for Paris Olympics by winning gold medal in Asian Games- Hardik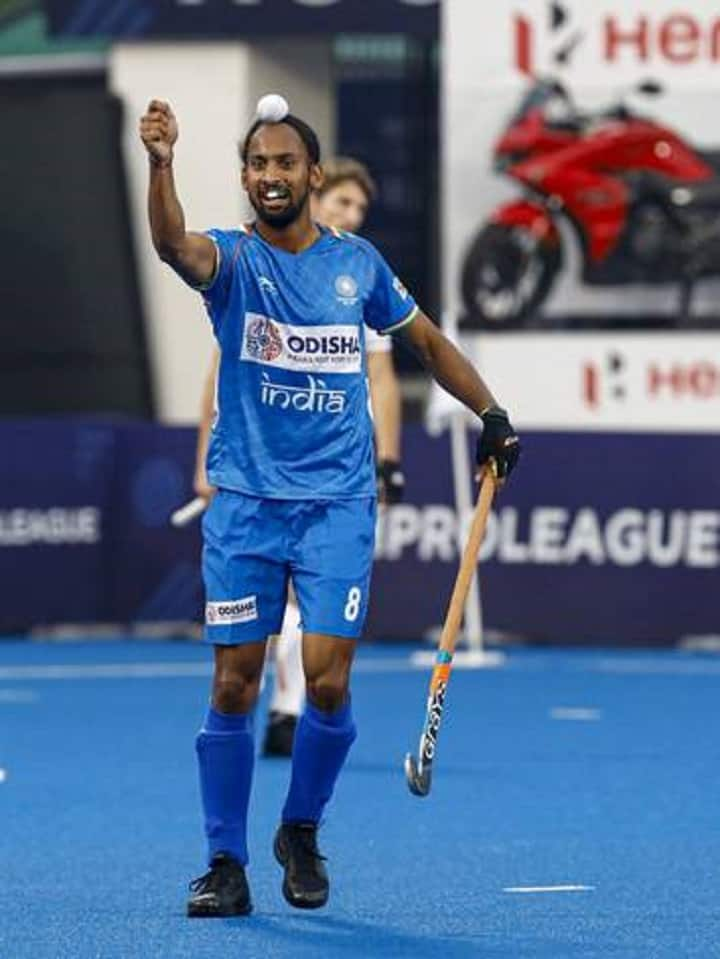 Indian men's hockey team's young midfielder Hardik Singh said the team's focus is now on qualifying directly for the Paris Olympics by winning a gold medal at next year's Asian Games. The Indian team led by Manpreet Singh ended its 41-year wait to win a medal in hockey by winning a bronze medal at the Tokyo Olympics.
The Asian Games will be held from 10 to 25 September next year in Hangzhou, China. , will be done in Zhejiang. The priority of the Indian team would be to qualify for the Paris Olympics by winning a gold medal in this continental tournament. Hardik said in a Hockey India press release, ''We look forward to kick-start our campaign to win a gold medal at the Paris Olympics.
Winning a gold medal at the Asian Games Goal
We have to move step by step and our first step will be to qualify directly for Olympic Games 2024 by winning gold medal in Asian Games 2022.'' He said, ''After this in 2023 we have to participate in another big competition Hockey World Cup which will be organized in Odisha. So the time ahead is challenging and exciting and we are ready for it.
'' The 22-year-old midfielder scored two important goals in his first Olympic Games. Talking about the reasons behind the success in Tokyo Olympics, Hardik said, 'All the players in our team were very well connected with each other and I think that was our biggest strength in the Olympics. We had a strong relationship and we were adept at harnessing each other's skills.
'' He said, ''After the disappointing result against Australia, we sat together and talked openly about what went wrong and what we need to do to do better in the upcoming matches. It really helped us come back and finally we were able to win medals for the country.
Read also:
Explaned: What is Britain's new vaccine policy, why is it being opposed, what will be the effect on Indian travelers
Terror Module: Suspected terrorist Zakir Hussain accused of working for Pakistani agency ISI
.