Sports
After the loss to Australia, Pollard said – an era has ended, now we have to start afresh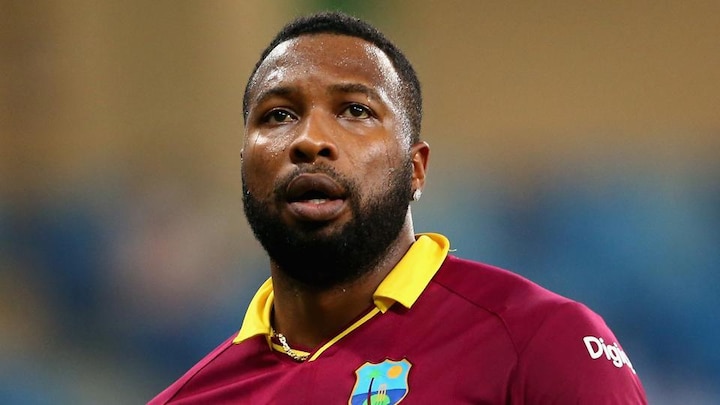 West Indies Cricket: Frustrated at being ruled out of the ICC 2021 T20 World Cup, West Indies (WI) captain Kieron Pollard on Saturday admitted that it is the "end of a generation" for the Caribbean team. Now West Indies need to start afresh to beat other teams. In this tournament, the West Indies team was able to register only one win out of five matches. West Indies were defeated by Australia by eight wickets in their last match. In this match, Australia won the match easily on the basis of an unbeaten innings of 89 runs by Australian opener David Warner.
Dwayne Bravo played his last international match
With this match, the international career of Dwayne Bravo ended, while it is being speculated that this was the last match of the legendary Chris Gayle for the West Indies. The team has slipped to the ninth position in the ICC rankings, due to which the team will not qualify directly for the next T20 World Cup. Now the team will have to play qualifier matches to reach the Super 12 in the next World Cup.
What did Kieron Pollard say after the match?
Team captain Kieron Pollard said at the post-match awards ceremony, "It was a disappointing campaign overall. We haven't done anything good in terms of batting. Our bowling is fine but not very good. It's the end of a generation." Well, there are some players who have done a good job for our team and T20 cricket around the world."
He said, "We are very proud as a team. We have to see how we play T20 cricket. We realized that a player in the top four has to bat for as long as possible. We have to start over again. It was a wonderful day indeed. Seeing the way Evin Lewis was playing, I thought it was going to be a tough day. But the way Warner got off to a quick start and carried on with his innings was amazing. This gave Marsh time to stay at the crease. He has been a great player for a long time. It is beyond comprehension why people doubt him.
What did David Warner say after the match?
Man of the match David Warner said that he played his natural game. He said, "This innings has given satisfaction. I wanted to play my natural game. It was about playing a big shot in the first two balls, which I was successful in. Our bowlers did a great job. We knew they would bat aggressively and set competitive scores. "DJ (Bravo) has set a benchmark for future players. Chris Gayle is someone from whom I take inspiration.
Read also:
T20 WC 2021: Harbhajan Singh rained on Pakistani fans, said – Team India can score 210 runs against Pakistan too
ENG vs SA: South Africa set a target of 190 runs for England, know how to get tickets for the semi-finals
.